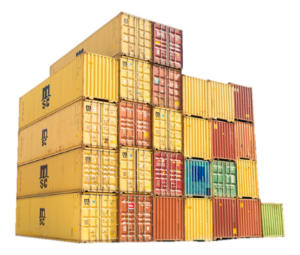 UK SMEs investing in translating their sales material get 30% better results.
British businesses are getting back on their feet after the coronavirus pandemic. And export sales and marketing departments are busy working out their post-pandemic messages to the market. UK SMEs investing in translating their sales material get 30% better results than those who don't.
Global giants like Microsoft and Ford have long ensured communications in a range of languages. But SMEs don't usually have the luxury of deep pockets or lots of staff to handle translation to multiple languages.
But a report from Aston Business School and published by the Association of Translation Companies found:
UK SMEs making use of language capabilities are 30% more successful in exporting than those who don't.
Translating SMEs can significantly increase export sales
The report found that SMEs can significantly increase their export sales, growth and profits by:
Hiring people with language skills and high cultural awareness.
Providing language training to existing staff.
Investing in professional translation services using sophisticated language technology.
"Previous academic research on UK companies has shown a strong link between exporting and growth, and for SMEs a key way to generate growth is through exporting products and services to international markets," says Dr Geoff Parkes from Aston Business School's Marketing and Strategy Group.
Aston notes that SMEs play an increasingly important role in the UK economy.
SMEs represent 99.9% of the business population.
6 million businesses.
Around half of all turnover in the UK's private sector.
They employ 16.8 million people, 61% of the total workforce.
Chambers Wales confirms similar figures for the UK.
Invest in global sales material

There is much to be gained by tapping into international markets:
Increase awareness of your brand.
Bump up your sales figures.
Achieve economies of scale with your marketing activities and materials.
Gain competitive advantage.
Spread your risk.
To which languages should you translate?
In which countries will you be selling your products? How many versions of your user manuals, COVID-19 safety instructions etc. will you need? How will your brand name and your product names translate? There are many examples of the same words meaning different things in different languages. What are the legal language requirements around marketing? And do not assume your target audience understands English, many don't. There are plenty of questions to ask before launching in a new market. Remember, SMEs investing in translating their sales material get 30% better results than those who don't.
Drop us a line

As a language services provider (LSP) based in the UK, Nordic International does translations to and from English. Always by mother-tongue translators and separate review as standard. We focus on the languages of the Nordic and Baltic regions (for example English to Norwegian or Swedish translation), as well as western European languages (such as French, Italian, German, Spanish and Dutch).
Additionally, our journalists have an average of at least 20 years' experience, so they are equipped to meet any challenge. Our team are all specialists in business journalism, trained to convey meaning and accuracy in any area, from writing or copyediting news articles, press releases and newsletters.
Drop us a line today to set up a no-obligation chat.